Features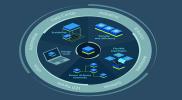 Power of the Module - Nov/Dec 2020
Vicor has established a power module capability spanning product design, manufacturing, simulation and selection tools. This capability allows Vicor to enable power systems designers to quickly and...
More details...
Power Electronics Europe News
SmartFusion2 SoC FPGA and Igloo2 FPGA families conform to NSA IAD SIG guidelines for hi-rel design....
Two unscreened high-reliability TVS (transient voltage suppression) diodes are available from Littelfuse. ...
Four 1A FRED Pt ultrafast recovery rectifiers have been introduced by Vishay Semiconductors....
AEC-Q100-qualified, high-voltage LDOs from Texas Instruments are qualified for automotive and industrial applications. ...
Big Deal in Power Semiconductor Industry...
A fast switching N-channel, enhancement-mode power MOSFET is cost-effective for low voltage applications....
AVX has released the FM Series medium power film capacitors, with dry, metallized polypropylene film dielectric....
The A6861 from Allegro MicroSystems Europe is a three-phase, N-channel power MOSFET driver IC....
MLS Flatpack aluminum electrolytic capacitors from Cornell Dubilier Electronics (CDE) now include two new options....
Six AEC-Q100-qualified gate drivers with propagation delays of less than 15ns have been announced by Texas Instruments....