Features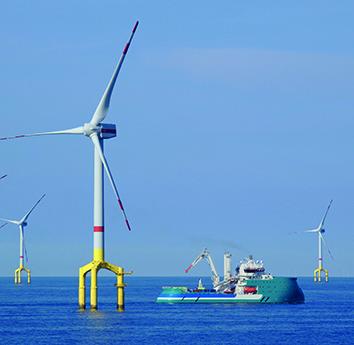 Technologies to harness wind power for net zero - September 2023
The offshore wind industry has a major role to play in reducing carbon emissions, but the industry faces a number of challenges. ABB Energy Industries discusses some technology developments which are...
More details...
AC/DC power factor correction module offers up to 1,512W
A full brick package developed by TDK-Lambda, the PF1500B-360, is for high voltage distributed power architectures
More details...
Power Electronics Europe News
This next generation GaN opens up possibilities for designs in data centres, solar and electric vehicles....
The additions to the R-78 series of switching regulators have an input range up to 40V and operate up to 100°C....
E-peas announces its PMIC can handle simultaneous inputs from two independent harvested energy sources....
The AH139x and H138x series save board space in phones, laptops and wearable devices powered by batteries, says Diodes...
Package technology strengthens battery management MOSFETs, claims Alpha and Omega Semiconductor....
BorgWarner is to the SiC technology in its Viper power module as part of Volvo Cars' 2030 fully electric goal....
Fourth general power MOSFETs deliver power density for industrial and computing applications, says Vishay Intertechnology...
The EPC7020G and EPC7030G have low on resistance and high current capability for high power density in space environments ...
The BD5310xG-CZ/BD5410xG-CZ have detection magnetic flux densities ranging from 2.0mT to 28.0mT....
An H7 variant of the Gen7 discrete 650V Trenchstop IGBTs has an EC7 co-packed diode, says the company...