Features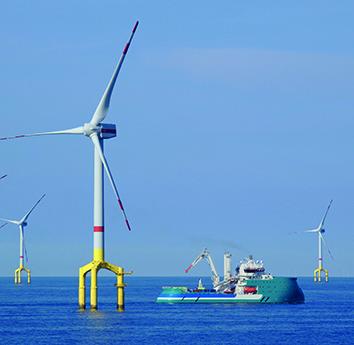 Technologies to harness wind power for net zero - September 2023
The offshore wind industry has a major role to play in reducing carbon emissions, but the industry faces a number of challenges. ABB Energy Industries discusses some technology developments which are...
More details...
AC/DC power factor correction module offers up to 1,512W
A full brick package developed by TDK-Lambda, the PF1500B-360, is for high voltage distributed power architectures
More details...
Power Electronics Europe News
The ISL73141SEH is a single-chip 14-bit, 1MSPS, successive approximation register (SAR) ADC for rad-hard applications....
Four devices based on UnitedSiCís Gen 4 SiC FET technology enable new performance levels, says the company....
Power rail stabilisation in tight spaces is enhanced with low noise LDO voltage regulators says Toshiba Electronics Europe...
SVR and VR non-isolated DC/DC switching regulators by XP Power replace low efficiency linear regulators. ...
Vox Power has produced a tiny 300W single output power supply, qualified for medical systems....
A fast switching 600V αMOS5 super junction MOSFET from Alpha and Omega Semiconductor (AOD) is in a TO-leadless (TOLL) package...
A family of radiation-hardened (rad-hard) GaN transistors have high performance parameters for spacebourne applications, says EPC Space....
Registration is now open for a virtual keynote event for suppliers and innovators across EMEA to be held Thursday 19 November...
Infineon introduces the CoolSiC MOSFET with .XT interconnection technology for passive cooling in automation systems...
A one-day event, MTEC 2020, (2 December, 2020) will include technical presentations and opportunities to discuss with experts...