Features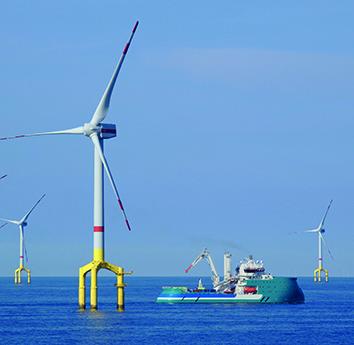 Technologies to harness wind power for net zero - September 2023
The offshore wind industry has a major role to play in reducing carbon emissions, but the industry faces a number of challenges. ABB Energy Industries discusses some technology developments which are...
More details...
AC/DC power factor correction module offers up to 1,512W
A full brick package developed by TDK-Lambda, the PF1500B-360, is for high voltage distributed power architectures
More details...
Power Electronics Europe News
The 19th European Conference on Power Electronics and Applications will be held in WARSAW from 11 - 14 Sept. 2017...
Award includes prize money of EUR 10.000,00 ...
Multi-discipline team collaboration solution to manage increasing system complexity...
Siemens acquires electronics simulation software vendor...
A two-phase 120A 3E digital PoL DC/DC power module can be connected in parallel to provide loads of up to 480A....
MGJ6HB (dual), MGJ6FB (triple), and MGJ63P (quad) save space and cost , says Murata Power Solutions....
Claimed to be the industry's smallest Bluetooth low energy SiP module, the BGM12x Blue Gecko measures 6.5 x 6.5mm....
Buck switcher ICs, the LinkSwitch-TN2, delivers accuracy in non-isolated off-line applications, says Power Integrations....
A wireless automotive battery management system (BMS) concept car uses battery stack monitors from Linear Technology...
The TMDC series by Traco is a range of fully encapsulated low profile DC/DC converter modules, now available from Powersolve....