Features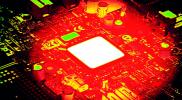 Integrated Battery-Charging Solution with Power Path Management - issue 5/2019
A new single coil power management IC with flexible configuration, rich functions and high efficiency integrates as many analog circuits as possible...
More details...
Linear voltage regulators operate at automotive temperatures
Designed for high reliability, high temperature applications, the CMT-Antares is Cissoid's latest regulator.
More details...
Power Electronics Europe News
Two pressure contact rectifier diodes from IXYS are encapsulated in fully hermetic ceramic packages with copper electrodes....
Two single output LDO voltage regulators are claimed to provide best-in-class dropout and transient performance....
Enhanced mode GaN FETs from Efficient Power Conversion Corporation (EPC) can be used for wireless charging....
Dengrove Electronic Components has introduced the Recom RK/H6 and RH/H6 1W DC/DC converters...
A package option for the A115x two-wire unipolar Hall-effect switches is available from Allegro MicroSystems Europe....
More accurate measurements for modern inverters...
Innoswitch-EP contains 725-V power MOSFET...
The TB9081FG IC from Toshiba has integrated safety and detection circuits for high functional safety in vehicles....
A current mode, 2MHz step-up DC/DC converter from Linear Technology operates from an input range of 3.0 to 40V....
Intersil claims to have developed the industry's first 80A fully encapsulated digital DC/DC PMBus power module....