Features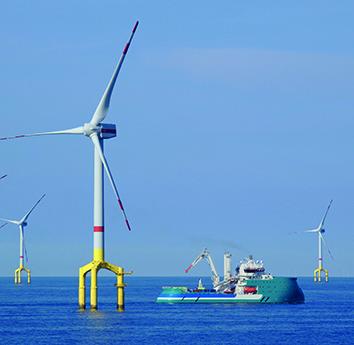 Technologies to harness wind power for net zero - September 2023
The offshore wind industry has a major role to play in reducing carbon emissions, but the industry faces a number of challenges. ABB Energy Industries discusses some technology developments which are...
More details...
AC/DC power factor correction module offers up to 1,512W
A full brick package developed by TDK-Lambda, the PF1500B-360, is for high voltage distributed power architectures
More details...
Power Electronics Europe News
The technology can increase capacity, improve I/O and save manufacturing costs, says the company....
The xEV power converter market is growing substantially according to the latest research...
QSPICE software provides improved simulation speed, functionality and reliability, says Qorvo....
Automotive supplier, Magna, will integrate onsemi's EliteSiC intelligent power modules into its traction inverter systems...
IDTechEx's Dr James Edmondson examines the implications for cell-to-pack and cell-to-body batteries....
The discrete power MOSFET product offering now includes the new OptiMOS 6 40V and OptiMOS 5 25V and 30V devices...
Rutronik extends its power portfolio with Nordic Semiconductor's nPM1300 integrated power management IC....
The ISLVERSALDEMO2Z is a reference design with multiple core power rails based on the AMD Versal adaptive SoC....
Efficient Power Conversion (EPC) has designed the GaN FETs for the harshest environments, including space and hi-rel military...
Rohm agrees the acquisition of the Solar Frontier plant in Kunitomi, Japan to expand production...