Features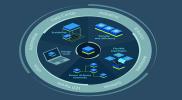 Power of the Module - Nov/Dec 2020
Vicor has established a power module capability spanning product design, manufacturing, simulation and selection tools. This capability allows Vicor to enable power systems designers to quickly and...
More details...
Power Electronics Europe News
Registration is now open for a virtual keynote event for suppliers and innovators across EMEA to be held Thursday 19 November...
Infineon introduces the CoolSiC MOSFET with .XT interconnection technology for passive cooling in automation systems...
A one-day event, MTEC 2020, (2 December, 2020) will include technical presentations and opportunities to discuss with experts...
The SSM6N951L is designed to enhance operation in Li-Ion battery packs of portable consumer hardware....
TDK's medical/industrial 15W and 20W DC/DC converters are certified to IEC 60601-1 and IEC 62368-1 standards....
The RPX-1.0 and RPX-1.5 are for industrial and motor control, ATE, medical, imaging and high-density power systems...
Novel MinE-CAP device from Power Integrations reduces the input bulk capacitor size and in-rush current ...
The RV-3032-C7 temperature-compensated module operates across the industrial temperature range at low current consumption....
The EPC9148 and EPC9153 boards are based on eGaN FETs to develop ultra-thin, high density computing products....
The AOZ8S212UD4, AOZ8S321UD4, and AOZ8S306BD4 transient voltage suppressors (TVS) are for high-speed line protection....