Features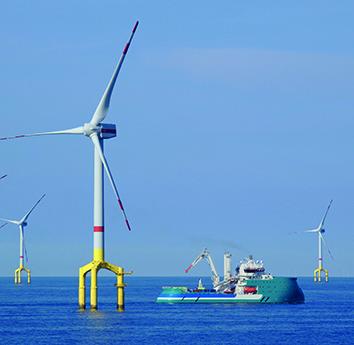 Technologies to harness wind power for net zero - September 2023
The offshore wind industry has a major role to play in reducing carbon emissions, but the industry faces a number of challenges. ABB Energy Industries discusses some technology developments which are...
More details...
AC/DC power factor correction module offers up to 1,512W
A full brick package developed by TDK-Lambda, the PF1500B-360, is for high voltage distributed power architectures
More details...
Power Electronics Europe News
PCIM Europe 2023 announces the winners of the Conference's Best Papers, Young Engineer and Young Researcher awards....
The 50mΩ MOS7 super junction MOSFET family is designed for high efficiency, high density applications....
The RPA40-FR series is a series of compact board-mount through-pin DC/DC converters from Recom....
Infineon builds on its HybridPack Drive concept of integrated B6 packaging for a high power density power module...
The HCA3500TF is Cosel's latest conduction cooled three-phase power supply for demanding applications....
The company's GaN power ICs and SiC wide band gap technology devices will be available via the distributor....
Two synchronous buck converters enable engineers to develop PoL optimised for efficiency or size....
Messago Messe confirms a varied programme of presentations and discussion opportunities for PCIM Europe 2023 (09-11 May)....
Rohm has produced short wavelength infrared (SWIR) devices in 1608 sized packages for sensing in portable & wearable devices....
The PSC1065K 650V SiC Schottky diodes have been developed by Nexperia for demanding power conversion applications...