Features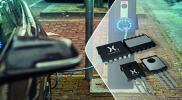 Proving the Ruggedness of GaN technology in Automotive and Demanding Application - issue 4/2020
To achieve the most efficient power conversion circuit requires the best semiconductor switch as the fundamental building block. Many people now consider gallium nitride to be a better switch than...
More details...
Linear voltage regulators operate at automotive temperatures
Designed for high reliability, high temperature applications, the CMT-Antares is Cissoid's latest regulator.
More details...
Power Electronics Europe News
Dengrove Electronic Components supplies Recom DC/DC converters, designed for powering high-slew-rate gate drivers....
Diodes and Weltrend Semiconductor release a joint reference design for one of the first chargers to support fast charging...
The RKZ3 is a pin-compatible upgrade to Recom's 2W SIP7 converters, providing 50% more power density in the same footprint....
The EPC9086 high efficiency, half-bridge development board from Efficient Power Conversion (EPC) can operate up to 10MHz....
Alpha and Omega Semiconductor announces the first in a family of P-Channel MOSFETs. ...
Dengrove Electronic Components announces that it now offers Recom's latest 2MOPP 1.0W DC/DC converter series....
The ChiP DCM (DC/DC converter modules from Vicor have been extended with a range of ±1% voltage regulation devices....
Gresham Power, now offers two series of DC/DC converters, approved for medical use, from Polytron Devices....
Recom has released a 50W DC/DC converter which is reliable and efficient for PoE and industrial applications. ...
Murata claims its 1005 size (1.0 x 0.5mm) inductors are the world's smallest inductor at a rating of 15µH....