Features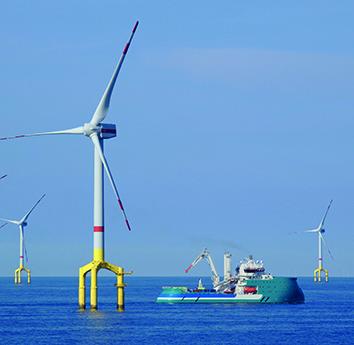 Technologies to harness wind power for net zero - September 2023
The offshore wind industry has a major role to play in reducing carbon emissions, but the industry faces a number of challenges. ABB Energy Industries discusses some technology developments which are...
More details...
AC/DC power factor correction module offers up to 1,512W
A full brick package developed by TDK-Lambda, the PF1500B-360, is for high voltage distributed power architectures
More details...
Power Electronics Europe News
Two LFPAK56 MOSFETs, the PSMN0R9-30ULD and PSMN1R0-40ULD from Nexperia meet UL2595 requirements for battery powered equipment...
A two-channel PCB from Advanced Linear Devices (ALD), automatically balances supercapacitors....
Intelligent power modules (IPMs) released by Infineon Technologies integrate the company's CoolMOS MOSFETs. ...
The TLP3122A is UL1577-approved and targets factory and building automation, security and semiconductor testing....
Power Electronic Measurements (PEM UK) launches the CWTMini50HF current probe for high power density applications....
SiC JFET cascodes can upgrade PFC, active front-end rectifiers, LLC and phase shift full bridge converter....
350 V GaN FETs and Wireless Power ...
650 V and 120 A GaN FETs...
High-frequency SiC drivers...
Third Gen GaN FETs...