Features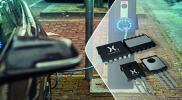 Proving the Ruggedness of GaN technology in Automotive and Demanding Application - issue 4/2020
To achieve the most efficient power conversion circuit requires the best semiconductor switch as the fundamental building block. Many people now consider gallium nitride to be a better switch than...
More details...
Linear voltage regulators operate at automotive temperatures
Designed for high reliability, high temperature applications, the CMT-Antares is Cissoid's latest regulator.
More details...
Power Electronics Europe News
The CDM10V LED interface IC allows designers to replace many discrete components, says Infineon Technology....
Two industrial power supplies from Recom are now available from Dengrove Electronic Components....
Linear Technology announces LT8608, a 1.5A, 42V input synchronous step-down switching regulator, delivering 93% efficiency....
Surface-mounted DC/DC converters from Murata Power Solutions are footprint-compatible with similar 1.0 and 2.0W devices....
Integrating a high channel count the XR18910 analogue front end sensor interface is offered in a small, 3.5 x 3.5mm footprint...
Allegro MicroSystems Europe has introduced two DC/DC step-down switching regulators for infotainment systems....
Suitable for battery-powered applications, Maxim Integratedís MAX77596 allows always-on operation....
Monolithic, synchronous buck regulators provide continuous output current for in Advanced Driver Assistance Systems (ADAS)....
Wolfspeed has enhanced its GaN RF HEMTs to Class S and Class K equivalent levels for aerospace customers. ...
Characterised by low quiescent current draw and synchronous rectification, Power Integrations introduces InnoSwitch-CE ICs....