Features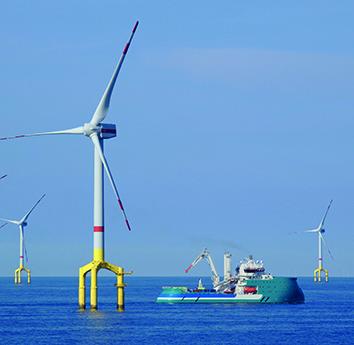 Technologies to harness wind power for net zero - September 2023
The offshore wind industry has a major role to play in reducing carbon emissions, but the industry faces a number of challenges. ABB Energy Industries discusses some technology developments which are...
More details...
AC/DC power factor correction module offers up to 1,512W
A full brick package developed by TDK-Lambda, the PF1500B-360, is for high voltage distributed power architectures
More details...
Power Electronics Europe News
Alpha and Omega Semiconductor use the packaging for the AOTL66608, AOTL66610 and AOTL66912 ...
Patented technology in the QM series of AC/DC modular power supplies simplifies the design of 75 to 150W outputs....
Encapsulated modules from Minmax can tolerate use in harsh conditions, including ambient temperatures up to 92.5°C....
Two series of external power supplies for home-based healthcare and IT applications have been released by XP Power....
Dengrove Electronic Components offers Recom's R2SX 2W isolated DC/DC converters for bus isolation and industrial power ...
Claiming the industry's lowest quiescent current, the TPS7A02 can extend battery life in industrial and personal devices...
Automotive supplier Delphi and Cree/Wolfspedd announced a partnership to utilize SiC technology for electric vehicles...
The distributor partners with Student Circuit for a series of events and a competition to win drones and a mobile laboratory...
Partnering with Efficient Power Conversion, Solace Power incorporates low cost eGaN FETs in its 250W wireless power platform...
The MGF80 is in an industry standard, six sided, shielded metallic case and designed for use in demanding applications....