Features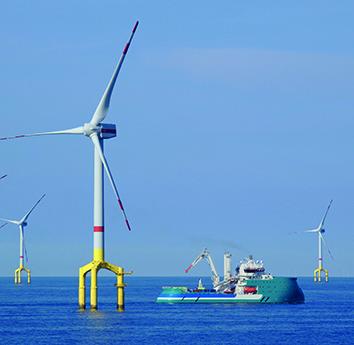 Technologies to harness wind power for net zero - September 2023
The offshore wind industry has a major role to play in reducing carbon emissions, but the industry faces a number of challenges. ABB Energy Industries discusses some technology developments which are...
More details...
AC/DC power factor correction module offers up to 1,512W
A full brick package developed by TDK-Lambda, the PF1500B-360, is for high voltage distributed power architectures
More details...
Power Electronics Europe News
Piezo-resistive pressure sensors can operate in a wide range of temperatures for wearable devices....
Able to achieve a power factor of greater than 0.99, the LT8312 boost controller has been released by Linear Technology....
The XR81411 is a quad output, high frequency LVCMOS/LVDS/LVPECL configurable clock synthesizer from Exar. ...
Distributor Dengrove Electronic Components offers 48 and 60W open frame power supplies from Recom....
Integrated modules from IXYS Colorado are specifically designed for Class D, E, HF and RF applications up to 27MHz....
Two high speed gate drive optocoupler devices from Avago, protect and drive fast switching power semiconductors....
New online tools for fastener specification help electronic designers, OEMs and manufacturing services ...
New System Management Bus specification addresses demands of new technologies and supports bus frequencies up to 1 MHz ...
The LpS (LED professional Symposium Expo) 2015 will take place from September 22 to 24, 2015, in Bregenz, Austria. ...
Toshiba Electronics Europe launches a Qi Standard wireless charging IC duo to charge portable devices in less time....