Features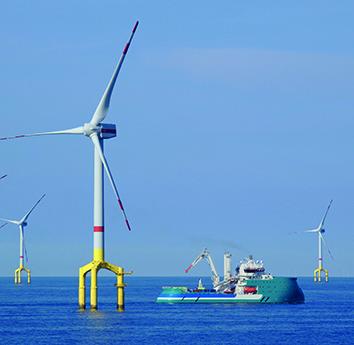 Technologies to harness wind power for net zero - September 2023
The offshore wind industry has a major role to play in reducing carbon emissions, but the industry faces a number of challenges. ABB Energy Industries discusses some technology developments which are...
More details...
AC/DC power factor correction module offers up to 1,512W
A full brick package developed by TDK-Lambda, the PF1500B-360, is for high voltage distributed power architectures
More details...
Power Electronics Europe News
Isolated current sensors for a range of common mode voltages and temperatures have been added to the EZShunt portfolio...
Bel Fuse has added the RCM300 series to its RCM series for all common railway and transportation systems...
Bourns has introduced five AEC-Q200-compliant inductors constructed for mechanical strength and stability...
The two UK companies have announced a partnership to develop advanced batteries for marine and security....
The inductors are based on either a carbonyl powder core or a metal alloy powder core & provide low magnetic field radiation...
The 550-560 ultra-broadband capacitors are reliable and repeatable from 7kHz to 110GHz and available with design support...
Compact snap-in aluminium electrolytic capacitors have a service life of at least 2000 hours, says TDK...
The company is staking its claim in the role of SiC in wide bandgap materials for decarbonisation with expansion plans...
The technology can increase capacity, improve I/O and save manufacturing costs, says the company....
The xEV power converter market is growing substantially according to the latest research...