Features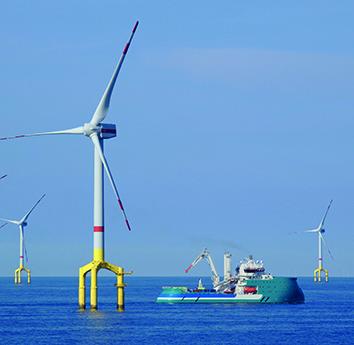 Technologies to harness wind power for net zero - September 2023
The offshore wind industry has a major role to play in reducing carbon emissions, but the industry faces a number of challenges. ABB Energy Industries discusses some technology developments which are...
More details...
AC/DC power factor correction module offers up to 1,512W
A full brick package developed by TDK-Lambda, the PF1500B-360, is for high voltage distributed power architectures
More details...
Power Electronics Europe News
The CoolMOS CFD7A series can be used in on-board charger systems and DC/DC converters for electric vehicles....
The Rx and Tx coils are direct replacements for end-of-life devices for portable electronics and Qi wireless charging pads...
The DDA series of DC/DC power supplies have a wide input range of 9.0 to 53V DC and provide output voltages of 3.3 to 24V....
Flex Power Modules extends its range of DC/DC converters with the PUB-2M series, designed for industrial applications....
Vicor says that the DCM5614 provides unmatched power density of 451W/in3 and weighs just 178g. ...
The XDL605/XDL606 series of step-down micro DC/DC converters are designed with an integrated coil to save space...
GaN technology in power supplies for displays can be increased by up to 91% using the InnoSwitch3-MX isolated switcher ICs....
CUI has added its first four contact, surface mount, non-isolated converter, the VX078-500-M, to its DC/DC converter range....
Maxim Integratedís SIMO technology replaces traditional power management architectures for compact devices...
ThermaWick THJP reduces component temperature for higher power handling or longer life, says Vishay Intertechnology...