Features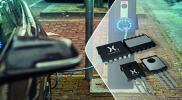 Proving the Ruggedness of GaN technology in Automotive and Demanding Application - issue 4/2020
To achieve the most efficient power conversion circuit requires the best semiconductor switch as the fundamental building block. Many people now consider gallium nitride to be a better switch than...
More details...
Linear voltage regulators operate at automotive temperatures
Designed for high reliability, high temperature applications, the CMT-Antares is Cissoid's latest regulator.
More details...
Power Electronics Europe News
Zener diodes, optimized by Rohm, offer protection and constant current in a variety of electrical circuits....
Enhanced radiation hardened MOSFETs for mission-critical applications have been released by IR HiRel....
Switching regulators from Recom, the R420-1.8/PL series, are specifically for microprocessors from 4.0 to 20mA lo loop....
The CCG15 series from TDK-Lambda are in a metal case to provide six-sided shielding to reduce EMI radiation...
Able to deliver over 100mA, via two adjustable power rails, the LTM2887, is a six-channel isolator from Linear Technology...
The isolated, regulated DC/DC converters operate from an unregulated, wide range input to generate an isolated DC output...
Additions to its railway portfolio means that Recom offers the broadest range of EN50155-certified products, says the company...
Multi-anode, polymer, surface-mount chip capacitors make up the T59 vPolyTan series from Vishay Intertechnology. ...
The LED professional Symposium Expo (LpS) 2017 will emphasize "Smart Technologies for Lighting Innovations"....
AC/DC power supplies from Recom are for medical applications. The RACM range is available from Dengrove Electronic Components...