Features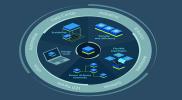 Power of the Module - Nov/Dec 2020
Vicor has established a power module capability spanning product design, manufacturing, simulation and selection tools. This capability allows Vicor to enable power systems designers to quickly and...
More details...
Power Electronics Europe News
Fairchild Semiconductor has begun its 2013 seminar programme, beginning in Europe, and moving to the Americas and Asia in early 2014. ...

The 28th EU PEV conference and exhibition opens in Paris Monday 30 September for the photovoltaic industry....

A P-channel enhancement-mode power MOSFET can be used in high high-switching applications such as load switches....

Silicon Carbide can become an alternative to Silicon according to recent research...


1
2
3
4
5
6
7
8
9
10
11
12
13
14
15
16
17
18
19
20
21
22
23
24
25
26
27
28
29
30
31
32
33
34
35
36
37
38
39
40
41
42
43
44
45
46
47
48
49
50
51
52
53
54
55
56
57
58
59
60
61
62
63
64
65
66
67
68
69
70
71
72
73
74
75
76
77
78
79
80
81
82
83
84
85
86
87
88
89
90
91
92
93