Features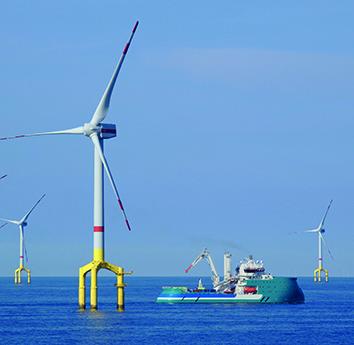 Technologies to harness wind power for net zero - September 2023
The offshore wind industry has a major role to play in reducing carbon emissions, but the industry faces a number of challenges. ABB Energy Industries discusses some technology developments which are...
More details...
AC/DC power factor correction module offers up to 1,512W
A full brick package developed by TDK-Lambda, the PF1500B-360, is for high voltage distributed power architectures
More details...
Power Electronics Europe News
Thee TS985 comparator is small enough for use in space-constrained applications, says STMicroelectronics....
The LTC3126 is a 2.5A, 42V synchronous step-down switching regulator with an integrated dual input PowerPath control....
Digital and configurable LED driver ICs have a two-stage architecture, claimed to ease the implending flicker standards....
Distributor, Dengrove Electronic Components has introduced the latest DC/DC converters from Recom....
Setting an industry standard for thermals and efficiency, two FETs are announced by Alpha & Omega Semiconductor....
Designed for space constrained applications, the MDW106 series of 6W isolated/regulated DC/DC converters are from MinMax....
Configurable, digitally controlled AC/DC power supplies by XP Power, the nanofleX is in a low profile chassis....
An ISO 11898-2 compliant controller area network CAN ÁModule guards against interruptions in 3.3 or 5V applications....
Two automotive n-channel MOSFETs are claimed to provide class-leading low on-resistance for load switching....
Primary‑side power switchers from Diodes enable designers to meet Energy Star Level 6 and EU CoC Tier 2 requirements. ...