Features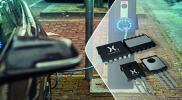 Proving the Ruggedness of GaN technology in Automotive and Demanding Application - issue 4/2020
To achieve the most efficient power conversion circuit requires the best semiconductor switch as the fundamental building block. Many people now consider gallium nitride to be a better switch than...
More details...
Linear voltage regulators operate at automotive temperatures
Designed for high reliability, high temperature applications, the CMT-Antares is Cissoid's latest regulator.
More details...
Power Electronics Europe News
Two automotive motor drivers from Texas Instruments support high-performance powertrain applications. ...
Offering efficiency and power density for high current applications, Wolfspeed's all-SiC power module is in a 62mm module....
A dual-colour red and IR emitting diode from Vishay Semiconductors saves space in wearables and medical monitoring systems....
Suitable for factory automation and avionics use, the LTM8053 is a uModule step-down regulator from Linear Technology....
Synchronous rectification MOSFETs from Alpha and Omega Semiconductor are for use in quick chargers for mobile devices....
A resolver to digital converter from Texas Instruments reduces PCB space with accurate rotary position sensing....
Power Integrations announces the LYTSwitch-1 single-stage, non-isolated, buck topology LED driver IC family. ...
Based on Macom Technology's Gen4 GaN technology, two power transistors improve cost efficiencies for basestations....
Three switch ICs from Toshiba Electronics Europe are based on a CMOS process and in an industry-standard SOT-25....
The 6th International LED professional Symposium Expo (LpS 2016) has increased the conference program....