Features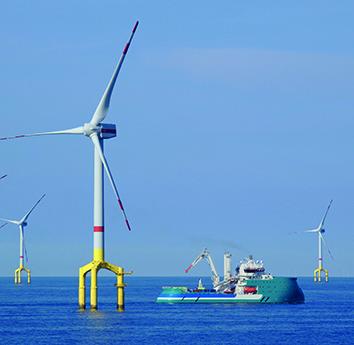 Technologies to harness wind power for net zero - September 2023
The offshore wind industry has a major role to play in reducing carbon emissions, but the industry faces a number of challenges. ABB Energy Industries discusses some technology developments which are...
More details...
AC/DC power factor correction module offers up to 1,512W
A full brick package developed by TDK-Lambda, the PF1500B-360, is for high voltage distributed power architectures
More details...
Power Electronics Europe News
Shielded Gigabit Ethernet/PoE chip LAN transformers introduced by Bourns are for high-speed telecomms and EMI suppression...
Transfer Multisort Elektronik (TME) has added 15 SPSCAP products to its supercapacitor portfolio...
The ePower chipset is a 100V GaN driver and an eGaN FET which can be up to 65A for high density, small form factor designs...
The space required for a Class D audio amplifier is reduced by 36% when using the MAX25203, says Analog Devices...
Monolithic Integration of Schottky Diodes and Depletion-Mode HEMTs with 200 V GaN-IC shown by IMEC at IEDM 2021 will boost the performance of GaN power systems...
SiC MOSFETs and digital gate drivers from Microchip are used in Mersenís SiC Power Stack for e-mobility and energy storage...
InnoSwitch3-TN off-line, CV/CC flyback switcher ICs are offered in a safety-qualified, compact MinSOP-16A package...
Microchip and Mersen Collaborate on Silicon Carbide Power Systems for industrial applications ...
The 24-bit ADS127L11 maximises channel density and battery life for data acquisition, says the company...
The high temperature inductor delivers low DCR and high current filtering is in a 2525 case for multi-phase power supplies...