Features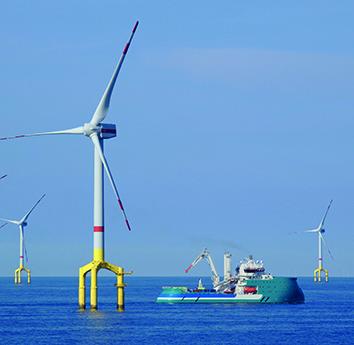 Technologies to harness wind power for net zero - September 2023
The offshore wind industry has a major role to play in reducing carbon emissions, but the industry faces a number of challenges. ABB Energy Industries discusses some technology developments which are...
More details...
AC/DC power factor correction module offers up to 1,512W
A full brick package developed by TDK-Lambda, the PF1500B-360, is for high voltage distributed power architectures
More details...
Power Electronics Europe News
Multi-discipline team collaboration solution to manage increasing system complexity...
Siemens acquires electronics simulation software vendor...
A two-phase 120A 3E digital PoL DC/DC power module can be connected in parallel to provide loads of up to 480A....
MGJ6HB (dual), MGJ6FB (triple), and MGJ63P (quad) save space and cost , says Murata Power Solutions....
Claimed to be the industry's smallest Bluetooth low energy SiP module, the BGM12x Blue Gecko measures 6.5 x 6.5mm....
Buck switcher ICs, the LinkSwitch-TN2, delivers accuracy in non-isolated off-line applications, says Power Integrations....
A wireless automotive battery management system (BMS) concept car uses battery stack monitors from Linear Technology...
The TMDC series by Traco is a range of fully encapsulated low profile DC/DC converter modules, now available from Powersolve....
Able to drive MOSFETs, IGBTs and GaN power devices, the 1EDN EiceDriver gate driver IC is compatible to the industry standard...
Developed for the latest Intel processor, a PMIC reduces power consumption in a small form factor, says Rohm Semiconductor....