Features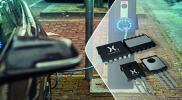 Proving the Ruggedness of GaN technology in Automotive and Demanding Application - issue 4/2020
To achieve the most efficient power conversion circuit requires the best semiconductor switch as the fundamental building block. Many people now consider gallium nitride to be a better switch than...
More details...
Linear voltage regulators operate at automotive temperatures
Designed for high reliability, high temperature applications, the CMT-Antares is Cissoid's latest regulator.
More details...
Power Electronics Europe News
Intelligent power modules (IPMs) from Infineon include the CIPOS Micro IPM with integrated TrenchStop 6 IGBT for motor drives...
An automotive-compliant linear LED controller for automotive LED lighting, is available from Diodes....
Two Hall-effect sensors ICs from Allegro Microsystems have integrated self-test to enhance ADAS safety....
Innovative 91 %-efficient single-stage architecture provides independently regulated multiple CV and CC outputs...
Dengrove Electronic Components offers Recomís space-saving RPM3.3 and RPM5.0 non-isolated DC/DC converters....
Claimed to offer the lowest DC resistance in the industry, the XGL4020 moulded power inductors are available from Coilcraft....
Low cost GaN power transistors in the GS-065 family from GaN Systems are low current devices for sub-1kW applications....
Claiming to offer one of the highest density ratings available, the LGA50D has been released by Artesyn Embedded Technologies...
Designed to drive small brush-type, stepper, or brushless motors, the HVC 4420F has been added to the Micronas range by TDK....
Power supplies from Vicor are designed to VITA 62 for 3U Open VPX systems....