Features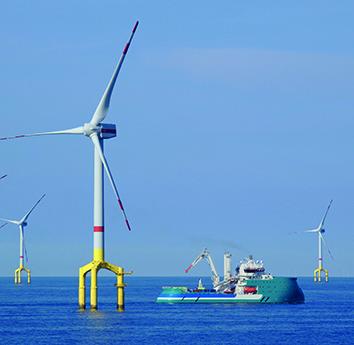 Technologies to harness wind power for net zero - September 2023
The offshore wind industry has a major role to play in reducing carbon emissions, but the industry faces a number of challenges. ABB Energy Industries discusses some technology developments which are...
More details...
AC/DC power factor correction module offers up to 1,512W
A full brick package developed by TDK-Lambda, the PF1500B-360, is for high voltage distributed power architectures
More details...
Power Electronics Europe News
Infineon introduces the CoolSiC MOSFET with .XT interconnection technology for passive cooling in automation systems...
A one-day event, MTEC 2020, (2 December, 2020) will include technical presentations and opportunities to discuss with experts...
The SSM6N951L is designed to enhance operation in Li-Ion battery packs of portable consumer hardware....
TDK's medical/industrial 15W and 20W DC/DC converters are certified to IEC 60601-1 and IEC 62368-1 standards....
The RPX-1.0 and RPX-1.5 are for industrial and motor control, ATE, medical, imaging and high-density power systems...
Novel MinE-CAP device from Power Integrations reduces the input bulk capacitor size and in-rush current ...
The RV-3032-C7 temperature-compensated module operates across the industrial temperature range at low current consumption....
The EPC9148 and EPC9153 boards are based on eGaN FETs to develop ultra-thin, high density computing products....
The AOZ8S212UD4, AOZ8S321UD4, and AOZ8S306BD4 transient voltage suppressors (TVS) are for high-speed line protection....
Littelfuse's SP1250-01ETG provides 50A high surge resistance, with low clamping performance to protect consumer devices....