Features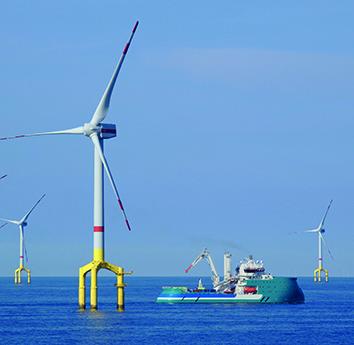 Technologies to harness wind power for net zero - September 2023
The offshore wind industry has a major role to play in reducing carbon emissions, but the industry faces a number of challenges. ABB Energy Industries discusses some technology developments which are...
More details...
AC/DC power factor correction module offers up to 1,512W
A full brick package developed by TDK-Lambda, the PF1500B-360, is for high voltage distributed power architectures
More details...
Power Electronics Europe News
The A4926 and A4927 are designed for automotive use with high-power inductive loads, says Allegro Microsystems Europe....
Four LED drivers with 9.0, 12, 18 and 25W outputs by Recom are designed for either retrofit or new installations....
Alpha and Omega Semiconductor has released the first member of its HV MOSFET family, based on the αMOS5 platform....
Particularly useful for appliances operating in standby mode, the APX803L is a micro-power voltage detector from Diodes....
Expanding its IGBT range, the EconoPIM 3 increases the current rating of the module portfolio from 100 to 150A. ...
Four series of non-isolated DC switching regulators have been added to the CUI Power Group portfolio....
Power capacitors have been added to the EPCOS range for industrial electronics, available from TDK Corporation....
The report 'Low Power Wireless Networks 2017-2027' analyses the wireless networking ecosystem for emerging low power networks...
The highest surge density of any Littelfuse TVS diode array is provided with the high surge tolerance SP11xx series....
AEC Q101-qualified photocouplers address isolation and interface requirements in electric vehicles (EVs) and hybrid EVs...