Features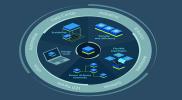 Power of the Module - Nov/Dec 2020
Vicor has established a power module capability spanning product design, manufacturing, simulation and selection tools. This capability allows Vicor to enable power systems designers to quickly and...
More details...
Power Electronics Europe News
Vicor Appoints European Director of Automotive Business Development...
University of Sheffield awarded £11 million to develop the next generation of lithium-ion batteries...
In response to demands for silicon carbide in electric vehicle (EV) systems, Infineon Technologies offers two 1200V modules...
Automotive-grade WFP Power Metal Plate shunt resistors also have a 20W power rating in a 3939-sized package to save space...
High efficiency and low current consumption in the BD83070GWL extend the life of battery-operated equipment, says Rohm....
Two USB-PD devices are certified for SmartHub devices and claimed to simplify and reduce the cost of USB Type-C PD charging...
The latest generation of Power Integrationsí discharge ICs meet IEC60335 and reduce standby power for appliances....
Two Recom reference designs solve engineering challenges to meet EN 50121-3-2 EMC compliance and the UK RIA12 specification...
The XDPL8210 has a high power factor and primary-side regulation that has been added to the XDP portfolio...
The automotive-grade, 14-cell Li-ion battery management IC offers unmatched lifetime accuracy, claims Renesas Electronics...