Features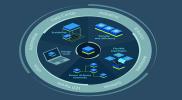 Power of the Module - Nov/Dec 2020
Vicor has established a power module capability spanning product design, manufacturing, simulation and selection tools. This capability allows Vicor to enable power systems designers to quickly and...
More details...
Power Electronics Europe News
Texas Instruments claims that its 36V, 4A power module is the industry's smallest and reduces solution size by 30%...
The BV2Hx045EFU-C 41V dual channel output high side switches are optimised for vehicle systems, says Rohm Semiconductor...
CUI has added the SDI200G-U and SDI200G-UD which offer 200 W of continuous power from a compact desktop package....
The AP43771 USB Type-C power delivery (PD) controller provides a platform for Quick Charge solutions with low standby power...
The SMM3000A80024C series has digital control, high energy storage and complies with medical standards, says Powerbox...
Exhibition space and the number of exhibitor registrations already exceeds 2019's, report organisers, Messago...
Its best-in-class resistance times gate charge means the SiR680ADP saves energy, says Vishay Intertechnology...
Housed in a five-pin SO5 package, the high-speed TLP2363 conforms to IEC 61131, says Toshiba Electronics Europe...
The MLSR192K-16A is a miniature surface-mount switching regulator from Micropower Direct. ...
Following a global distribution agreement with CML Microcircuits, Mouser Electronics offers the CMX901 and CMX902 ICs...