Features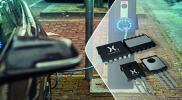 Proving the Ruggedness of GaN technology in Automotive and Demanding Application - issue 4/2020
To achieve the most efficient power conversion circuit requires the best semiconductor switch as the fundamental building block. Many people now consider gallium nitride to be a better switch than...
More details...
Linear voltage regulators operate at automotive temperatures
Designed for high reliability, high temperature applications, the CMT-Antares is Cissoid's latest regulator.
More details...
Power Electronics Europe News
Power Integrations offers its Scale gate drivers with conformal coating to enhance robustness in harsh environments....
Two MOSFETs from Toshiba Electronics Europe are housed in a small low-resistance SOP Advance (WF) package....
Alpha and Omega Semiconductor introduces I2C controllable EZBuck regulators to power next-gen chipsets and FPGAs....
Analog Devices announced the LTM4653 step-down regulator with low EMI, designed for use in varied environments. ...
Claimed to be 20 times smaller than comparable silicon, the EPC2050 is available from Efficient Power Conversion (EPC)....
Proton-Electrotex introduces low inductance MIDA half-bridge IGBT modules with improved thermal and power cycling....
Diodes from Infineon Technologies, the Prime Soft family are designed for modern IGBT applications, says the company....
Supercapacitors from CAP-XX are believed to be the first to deliver peak power to support or replace batteries....
Toshiba Electronics Europe adds the TB67H420FTG for higher voltage applications such as robotic vacuum cleaners....
Analog Devices has announced the Power by Linear LTM4661 low power, step-up µModule regulator....