Features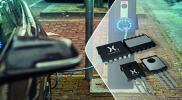 Proving the Ruggedness of GaN technology in Automotive and Demanding Application - issue 4/2020
To achieve the most efficient power conversion circuit requires the best semiconductor switch as the fundamental building block. Many people now consider gallium nitride to be a better switch than...
More details...
Linear voltage regulators operate at automotive temperatures
Designed for high reliability, high temperature applications, the CMT-Antares is Cissoid's latest regulator.
More details...
Power Electronics Europe News
Inverter IPMs (integrated power modules) from ON Semiconductor have an internal bootstrap circuit for high side gate drive. ...
A GaN half bridge from EPC (Efficient Power Conversion) can increase efficiency and power density for buck converter systems....
A 10W wireless charging receiver and transmitter for Qi-compliant devices have been released by Texas Instruments....
The InnoSwitch IC family offers the best of both worlds, says Power Integrations, for switch-mode power supply design. ...
Infineon Outperformes The Market...
The iW1770 primary-side controller provides higher peak power to allow designers to create small, high power adapters....
Nine Enpirion power SoCs, including step-down ICs, by Altera are automotive-qualified....
Analog Devices claims that its dual D/A converters are an industry first – delivering 2.8Gsample/s....
In Munich (electronica 2014 – Hall A5 – stand 320) the company will announce additions to its portfolio....
The InnoSwitch family of switcher ICs from Power Integrations uses FluxLink safety-isolated technology....