Features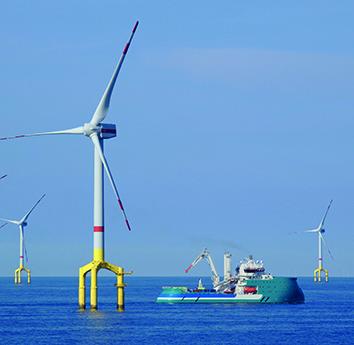 Technologies to harness wind power for net zero - September 2023
The offshore wind industry has a major role to play in reducing carbon emissions, but the industry faces a number of challenges. ABB Energy Industries discusses some technology developments which are...
More details...
AC/DC power factor correction module offers up to 1,512W
A full brick package developed by TDK-Lambda, the PF1500B-360, is for high voltage distributed power architectures
More details...
Power Electronics Europe News
Advanced Linear Devices (ALD) adds a precision MOSFET to its SAB MOSFET family....
The nPM1100 is claimed to have a higher efficiency-to-size ratio than any other PMIC (power management IC)....
Infineon's IM523 series of the CIPOS Mini family is claimed to increase reliability and performance for drive applications....
Recom has announced a range of 130W AC/DC power supplies in a 2.0 x 4.0 inch (50 x 100mm) form factor....
Alpha and Omega Semiconductor claims that the AOZ9530QV with adjustable gate drive current control is the smallest available....
The EPC9176 motor drive inverter enhances performance, range, precision and torque, says EPC....
The company has added 32 planar Schottky diodes and eight hyperfast recovery rectifiers to its CFP packaged diodes....
GLF Integrated Power claims that its GLF1111Q and GLF1200Q load switch ICs offer the lowest leakage current....
The latest addition to the digital, quarter-brick DC/DC converter range from Flex Power Modules is the BMR4912510/871....
ICs have been developed by Littelfuse to protect, sense and control consumer, datacomms and industrial electronics....