Features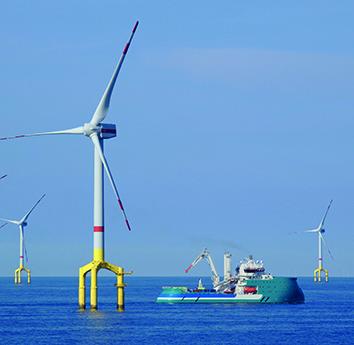 Technologies to harness wind power for net zero - September 2023
The offshore wind industry has a major role to play in reducing carbon emissions, but the industry faces a number of challenges. ABB Energy Industries discusses some technology developments which are...
More details...
AC/DC power factor correction module offers up to 1,512W
A full brick package developed by TDK-Lambda, the PF1500B-360, is for high voltage distributed power architectures
More details...
Power Electronics Europe News
The Medical Versatile Power series meets the latest approvals, the safety IEC 60601-1 and EMC IEC 60601-1-2...
Dengrove Electronic Components now stocks the RLS series of surface mount line inductors that simplify EMC compliance ...
The 501 PGM-ST devices are available with rated voltages of 400, 450, and 500V and capacitance values from 1,000 to 18,000µF....
Gallium nitride-based AC/DC converter ICs have been added to the InnoSwitch3 family of offline CV/CC flyback switcher ICs....
Two TO220-3L package options have been added to the UnitedSiC range of hard-switching UF3C FAST 650V SiC FETs. ...
Alpha and Omega Semiconductor applies Source Down packaging technology to AOE66410 for synchronous rectification...
Conductive polymer hybrid aluminium electrolytic capacitors reduce the number of capacitors needed for automotive ECUs ...
Maxim Integrates says its MAX40056 offer the industry's highest accuracy and fastest settling time....
The MAMG-100227-010C0L module is available from the distributor for military tactical broadband communications....
The DRB480-48-1 48V 480W output model has been added to the DRB series of 15 to 480W DIN rail mount power supplies. ...