Features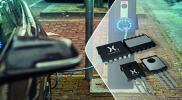 Proving the Ruggedness of GaN technology in Automotive and Demanding Application - issue 4/2020
To achieve the most efficient power conversion circuit requires the best semiconductor switch as the fundamental building block. Many people now consider gallium nitride to be a better switch than...
More details...
Linear voltage regulators operate at automotive temperatures
Designed for high reliability, high temperature applications, the CMT-Antares is Cissoid's latest regulator.
More details...
Power Electronics Europe News
Designed to meet and exceed new safety standards for medical systems and equipment, the OFM30 has been released by Powerbox....
Dual-channel USB-port power controller add to the offering from Microchip. The UCS211 uses dynamic thermal management....
A DC/DC converter with an internal 500mA, 140V switch has an input range of 4.5 to 100V, suited to a range of input sources....
Five integrated synchronous buck regulators from Intersil step-down 5V rails to PoL inputs for FPGAs, DSPs and...
The DMP4015SPSQ 40V P-channel MOSFET protects electronic control units (ECUs) against reverse-battery connection....
Surface-mount 1W DC/DC converters in the Recom R1Z range, are available from Dengrove Electronic Components....
PMICs from Cypress Semiconductor regulate power supply voltage from a vehicle's battery for applications ...
After Infineon/IR Consolidation in Power Semiconductors Continues...
Useful for (H)EV Applications...
Menbtor's Flowtherm allows IGBT Module's Lifetime Prediction...