Features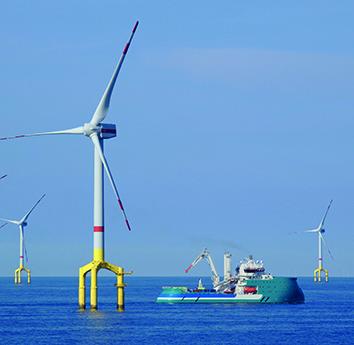 Technologies to harness wind power for net zero - September 2023
The offshore wind industry has a major role to play in reducing carbon emissions, but the industry faces a number of challenges. ABB Energy Industries discusses some technology developments which are...
More details...
AC/DC power factor correction module offers up to 1,512W
A full brick package developed by TDK-Lambda, the PF1500B-360, is for high voltage distributed power architectures
More details...
Power Electronics Europe News
Fast transition eGaN FETs on the EPC9126HC drive current up to 150A and pulse widths down to 5ns to enhance a lidar system...
A dual channel, 36V, synchronous, step-down LED driver from Analog Devices, simplifies LED dimming control....
Two PCB power relays from Zettler, the AZSR190 and AZSR165, are designed for solar inverter applications....
 The AONS6916 MOSFET uses Alpha Shield Gate Technology Generation 2 for robust operation in critical high density application...
STMicroelectronics has released the STWBC-EP wireless charging controller chip for faster charging of smartphones and tablets...
Intersil announces the ISL70321SEH and ISL73321SEH quad power supply sequencers that are radiation-hardened....
13 200 and 60V FRED Pt fast recovery rectifiers have been added to the eSMP series by Vishay Intertechnology....
Infineon Technologies' IRPS5401, is a five output PoL digital voltage regulator for multi-rail power sytems....
Dengrove Electronic Components supplies Recom DC/DC converters, designed for powering high-slew-rate gate drivers....
Diodes and Weltrend Semiconductor release a joint reference design for one of the first chargers to support fast charging...