Features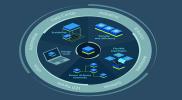 Power of the Module - Nov/Dec 2020
Vicor has established a power module capability spanning product design, manufacturing, simulation and selection tools. This capability allows Vicor to enable power systems designers to quickly and...
More details...
Power Electronics Europe News
At the virtual exhibition's Digital Days (7 to 8 July), Efficient Power Conversion (EPC) will highlight its eGaN FETs and ICs...
To streamline the design of converters based on IGBT modules, the company has released a tool to calculate heat loss....
Integrated Voltage Regulators (IVRs) featuring three outputs with no discrete components and can also be integrated directly into a SoC package to further reduce the power area and energy consumed...
Cambridge GaN Devices Ltd. (CGD) leads €10.3M project with 13 European Partners to deliver the most energy-efficient GaN power modules...
EPC Space, a joint venture company, will provide advanced, high-reliability, gallium nitride (GaN) power conversion solutions for critical spaceborne and other high reliability environments...
UK Britishvolt announced the down selection of two promising sites for the UK's first 30 GWh gigafactory...
All of the company's IGBT modules and phase control thyristors can now be equipped with compatible, proprietary drivers....
Bourns has introduced three resistor model series for harsh environments, including AEC-Q200-compliant models....
The RACM60-K series of 60W AC/DC power supplies are low profile and have 90% efficiency across its load range....
KONNEKT high density packaging has been introduced to the KC-LINK range of capacitors for WBG and wireless charging designs....